Chinese business meeting chamber of commerce of Valencia
On March 31, the president of the Chamber of Commerce of Valencia, José Vicente Morata, and the president of the Chinese Chamber of Commerce in Spain, Jianjun Liu, signed a protocol of collaboration to strengthen the relations between the business relations of the Valencian Community and China.
The agreement was signed in the presence of the Chinese Ambassador to Spain, Lyu Fan, and according to the chamber institution, "the agreement is a further step in relations between China and the Chamber of Commerce of Valencia and provides actions to promote business opportunities In both territories, commercial, industrial and bilateral investments, as well as cooperation in economic, commercial, cultural and financial areas between the two countries".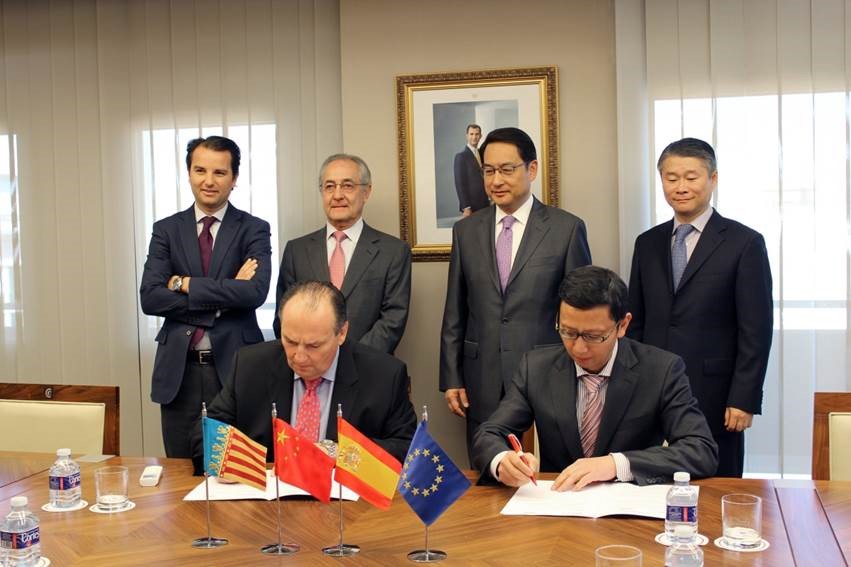 The lunch was held in the restaurant Food & Fun Cocina Creativa, and was organized in order to let Valencian entrepreneurs knowing Chinese culture and customs when it comes to establishing personal relationships and doing business at a lunch. That event was attended by our CEO Deputy Manuel Montalbán as a honorable guest.
Also, with this type of initiatives we continue to obtain information about the Chinese economy and its business perspective. In Grupo Segura one of our strategies is to bet on growth and internationalization of our company, and China is a potential business opportunity in our sector, and especially now, in our expansion phase and with the establishment of the joint venture with  Jinhong Jilin, we need to expand our knowledge about the Asian country. Initiatives like this, organized by the Chamber of Commerce, facilitate us to approach its culture and custom.