Volvo awards the Segura Group
The Segura Group received the "Volvo Cars Quality Excellence Award 2012", which acknowledges the work carried out by our Group as a Volvo provider, always providing the highest quality in product and service to one of the automobile manufacturers whose quality standards are very world renowned.
This award was handed out in a ceremony held in Goteborg in the month of December, which was attended by our General Director, Jorge Segura, and the Plant Directors Miguel Gutierrez and José Soriano.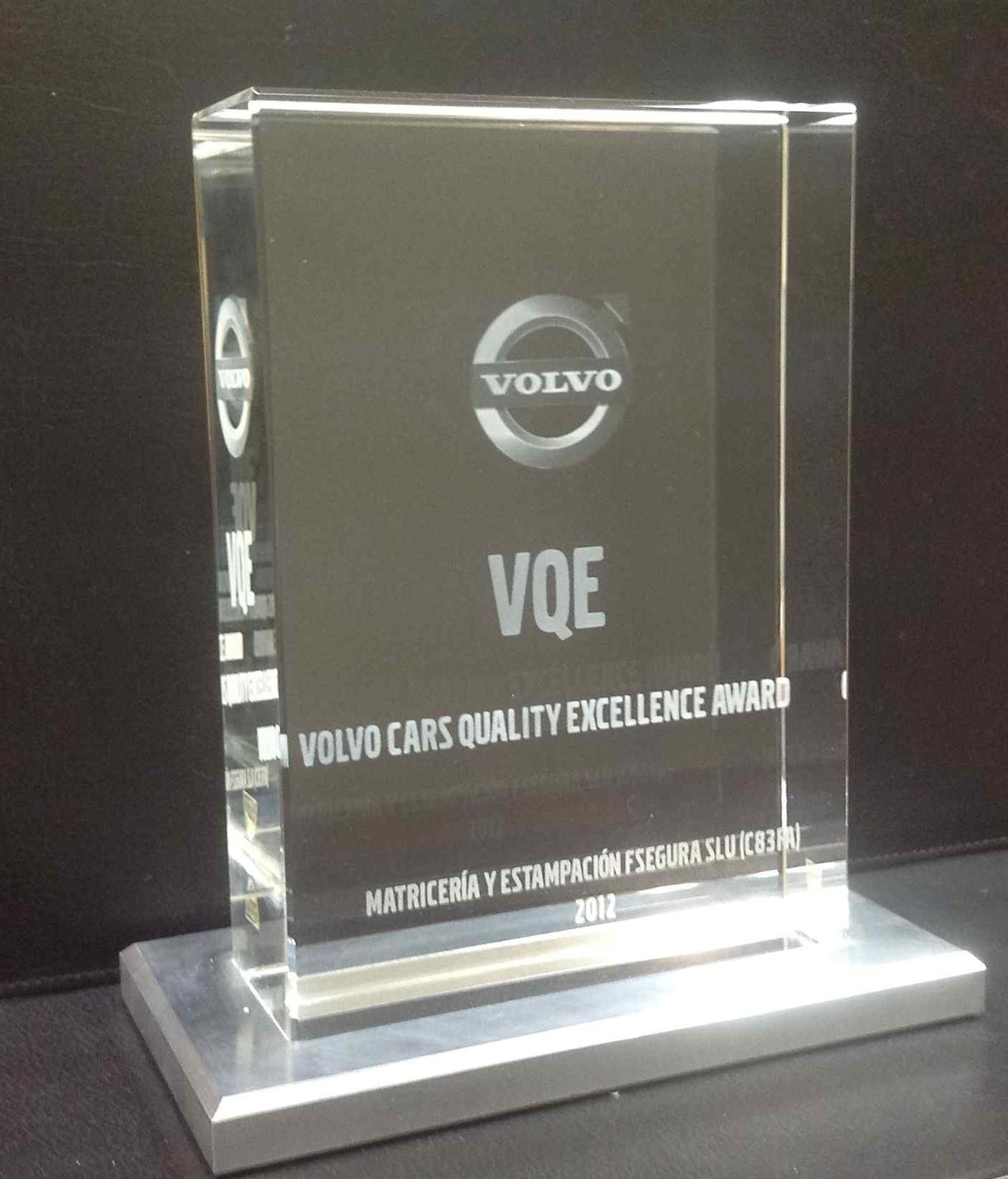 Launching of the Capacity Expansion of the Hungary Plant
The Segura Group finished their stamping capacity expansion project in the Szolnok Plant (Hungary). After the testing period, the plant is in a series production phase for its clients.
The Segura Group offers at this time one of the largest stamping surface areas of Europe, with 4,500 m2 of surface area and two new 2,000 metric tonne transfer presses capable of working in tandem.