EMPLOYMENT FAIR IN BUDAPEST
The most prestigious job fair in Hungary, the HGV Spring Work Fair, took place from 7 to 9 March, in Budapest, and in which our company, F. Segura Hungária Kft. participated as an exhibitor.
This event is not only an opportunity to recruit on site, but also offers the possibility for companies to get known and improve their employer brand. The event took place in an exhibition of 3,300 square meters, with more than 100 stands, and in which exhibitors and organizers received mainly University students with training in engineering, economics, computer science and nature sciences.
For the exhibiting companies, this job fair offers the opportunity to establish a relationship with the labor market, and with potential candidates in search of job, and training opportunities. In addition, it offers a possibility of fast, efficient and profitable recruitmente, and facilitates the creation of databases and forums, so that the exhibiting companies can present their products and services.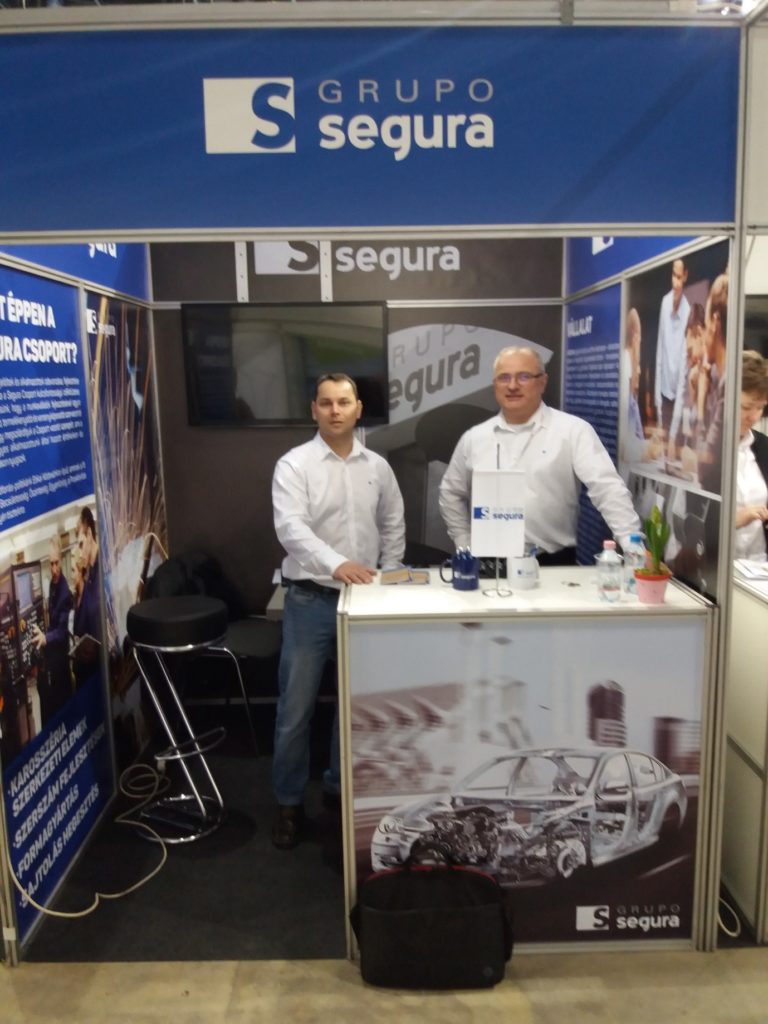 Exhibitors and job seekers were able to meet in various forums and round tables during the job fair:
In the Work Scenario, the final year students had the option to choose among the exhibiting companies, the one that suited their expectations to perform the internships.
In the Training Scenario, training offers in linguistic and professional skills were offered, as well as courses offered by institutions and companies nationally and internationally.
In the Practice Scenario, the students were able to exercise in simulated situations (job interviews, evaluation center), receive advice regarding the writing of their CV and cover letter, and their skills and personality were evaluated.
In the Presentations Scenario, corporate exhibitions where visitors could obtain information about the activity and development of the companies were related.
Finally, in the informal talks, contacts were established and success stories were shared among visitors.
The stand of F.Segura Hungária Kft. attracted mainly young graduates, many of them interested in doing their internships in the company, and we hope to welcome them soon.